Sir. Polaris is a former community leader and founder of the Sir. community. The Sir. community made a couple of mods in Battlefield 2, which became pretty popular amongst Battlefield 2 players. Sir. Polaris is since his 8th year involved in community work all across the internet. From July-August 2008 on, Sir. Polaris became a key person in the Operation Flashpoint: Dragon Rising community.
Heroes Group
Edit
Sir. Polaris is the leader of the Heroes group, which was founded in august 2008. The Heroes group created many community services which are being used by thousands of fans.
A list of community services created by Sir. Polaris and the Heroes group
Youtube
Presents and Rewards
Edit
Sometimes, competitions are held which can come with prices. On 22 august 2009, IRC reached a total amount of 119 members. Due this, a random member was chosen to receive an award. 1Nightmare1 was the lucky guy, and received a free copy of Trackmania United from Sir. Polaris.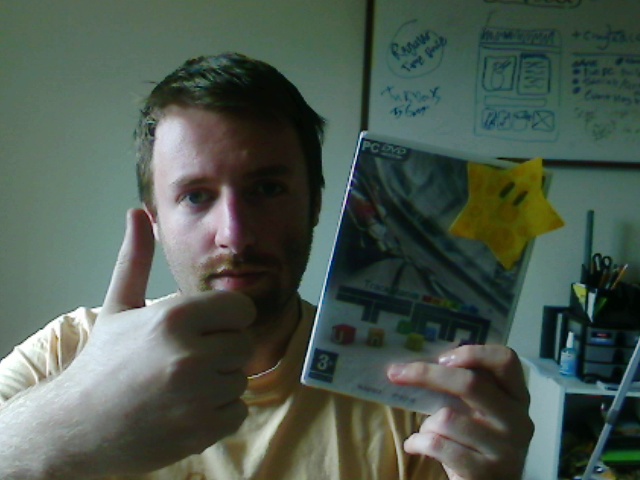 Sir. Polaris with the gift being sended to 1Nightmare1
Earnings & Influence
Edit
Due all community work Sir. Polaris created and promoted, he became a very influenced person on the forums, and a useful promoter for Codemasters. However, Sir. Polaris is not being payed for his effort. Fortunately, due the small earnings of little amounts of money, The services can keep on running. These earnings are made with Toolbar downloads, the community Operation Flashpoint server and small donations. The overall amount of money earned by these services is around $20 A month, just enough to keep the services alive.
Donations are always welcome to keep the community alive together with its services. For that reason, A PayPal account was created in early august 2009. Donations can be made here.
External Links
Edit
Youtube
Ad blocker interference detected!
Wikia is a free-to-use site that makes money from advertising. We have a modified experience for viewers using ad blockers

Wikia is not accessible if you've made further modifications. Remove the custom ad blocker rule(s) and the page will load as expected.